Local News
Family of Mario Finlayson open artwork collection for viewing, offering some for sale
20th October 2023
A collection of paintings by renowned local artist, the late Mario Finlayson, has been opened for viewing by his grandson, with many of the works up for sale.
The collection of around 50 paintings is being sorted by John Napoli, Mario's grandson, who plans to sell most of the artworks.
The paintings have lain in storage for years and the family has decided to sell some so the pieces can be hung up and enjoyed by new owners.
"We want most of the work to go out to the public to actually enjoy the work," Mr Napoli said.
"We want to find the right people that are going to enjoy them."
"Also, we lack storage in the Art Centre, so we're looking to get rid of most of the works that are taking up space."
"So there's a unique opportunity to grab the remaining pieces of work in Mario Finlayson's catalogue."
The Art Centre in Prince Edwards Road is where Mario spent hours painting and completing some of the works which still remain there.
Mr Napoli remembers growing up with his grandfather, who taught him how to hone his craft.
"I was always trying to learn from him as much as I could," Mr Napoli said.
"Even at GSCE as well, he gave me advice how to paint, certain techniques to use."
"He was always into art books, showing me certain paintings, painters… anything to do with creativity."
"He was always about that and also those are kind of the memories that I have."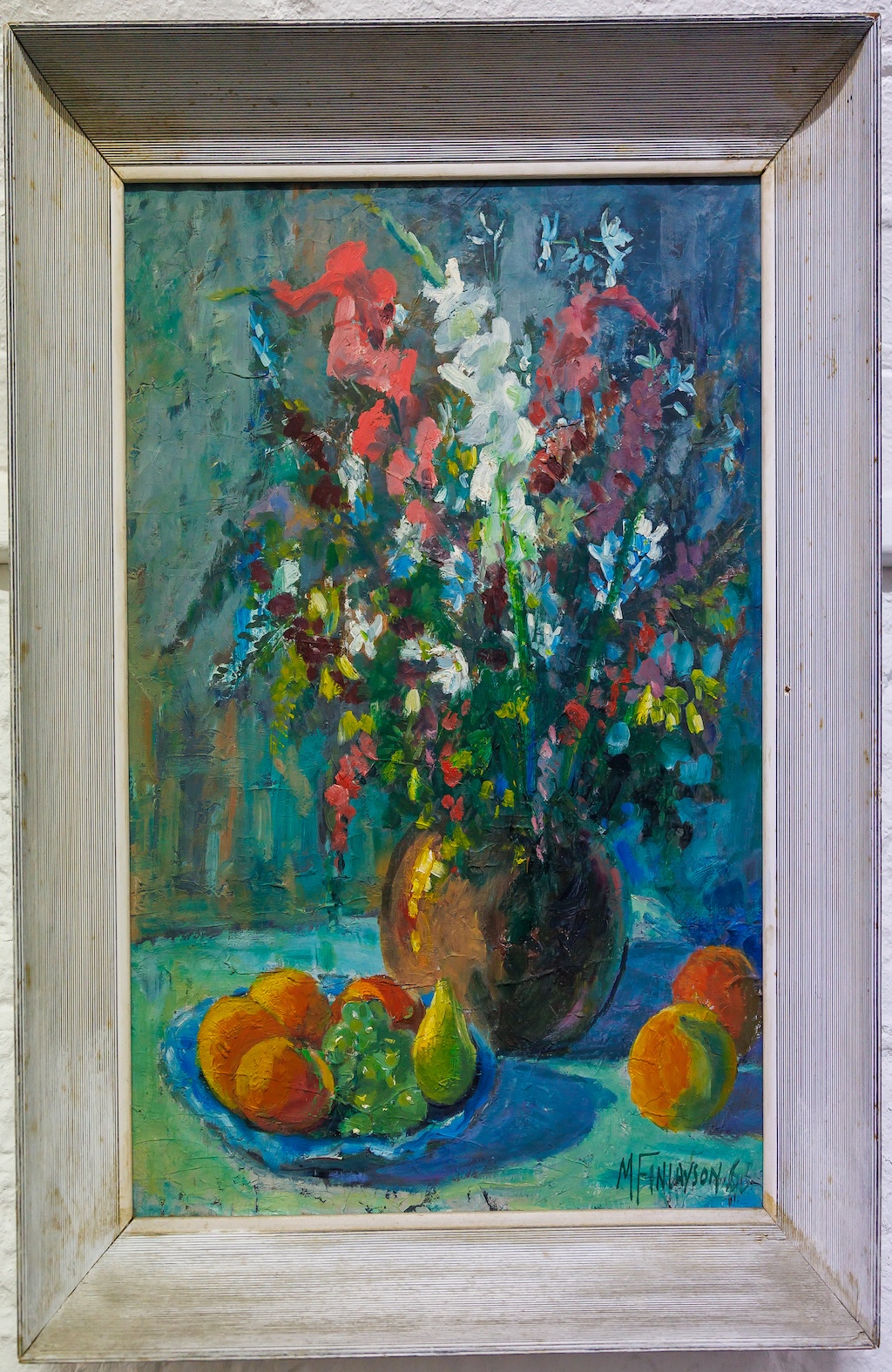 "He was someone who was obsessed with paint. He'd always just be painting constantly."
"He was always moving on to the next piece. He was relentless."
Within the Centre are strong memories of Mario, with his paintings lining the walls.
"The majority of [the paintings] were done here, others were done at home because he had, like, a studio at home as well, so that he didn't have to leave the house if he wanted to work," Mr Napoli said.
The paintings include Mario's well known rooftop scenes, as well as figurative works, self-portraits, seascapes and paintings of Gibraltar.