Local News
HMS Duncan slips into port at sunset
22nd June 2023
The Royal Navy's Type 45 air defence destroyer HMS Duncan sailed into Gibraltar at sunset on Wednesday ahead of a six-month deployment in the Mediterranean.
The warship is tasked to serve as flagship of NATO's Standing Maritime Group 2, a force of around half a dozen warships which patrols from the Pillars of Hercules to the Bosphorus ensuring security, safety and peace across the Mediterranean.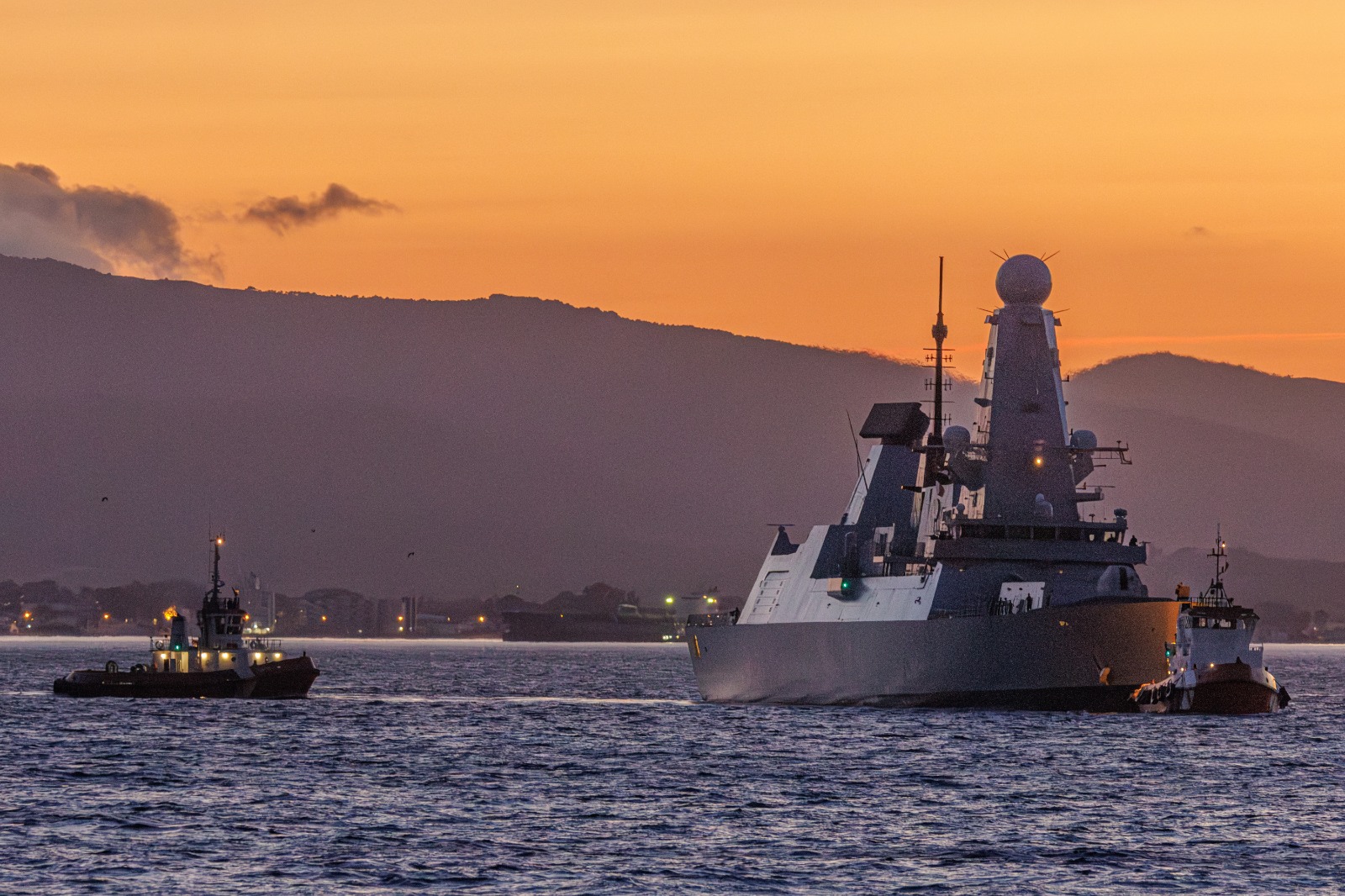 It's the third time in five years that HMS Duncan – Britain's youngest destroyer, designed to shield the Fleet from missile and air attack – has been attached to the long-standing NATO group.
It is also the first deployment for the warship since she underwent a major overhaul in her home base, followed by extensive regeneration for renewed duties on the front line.
HMS Duncan was in the Med earlier this year alongside other allied ships included France's flagship, carrier FS Charles de Gaulle, which she joined on exercises off Toulon.
Since then the ship has continued preparations for her NATO assignment, culminating in a rededication service in Portsmouth last month attended by affiliates, friends, families and senior naval officers.
As flagship, NATO staff will choreograph the movements and activities of HMS Duncan and the other vessels assigned to the task group - currently a mix of warships from the USA, Spain, Canada, France and Italy - individually and collectively.
They will conduct specific exercises and operations, working with allied and partner nations across the Mediterranean, demonstrating the UK and NATO's commitment to preserving our interests and values.