Local News
Picardo hosts Iftar in No6 Convent Place
14th April 2023
The Chief Minister Fabian Picardo hosted an Iftar at his office in No.6 Convent Place on Wednesday night.
The Chief Minister was accompanied by the Governor of Gibraltar, Vice Admiral Sir David Steel, and Mayor of Gibraltar, Christian Santos, as well as by representatives of the local Moroccan Community.
Representatives of the Gibraltar Hindu, Baha'i and Catholic faiths were also in attendance.
"Students from our secondary schools, as well as Miss Gibraltar, also participated in the event, sharing their thoughts and experiences about living in a diverse and multicultural community," a spokesman for No.6 Convent Place said.
The Chief Minister expressed his gratitude to all those who attended the Iftar, and reiterated the Government's commitment to continuing to build an even more inclusive and tolerant Gibraltar.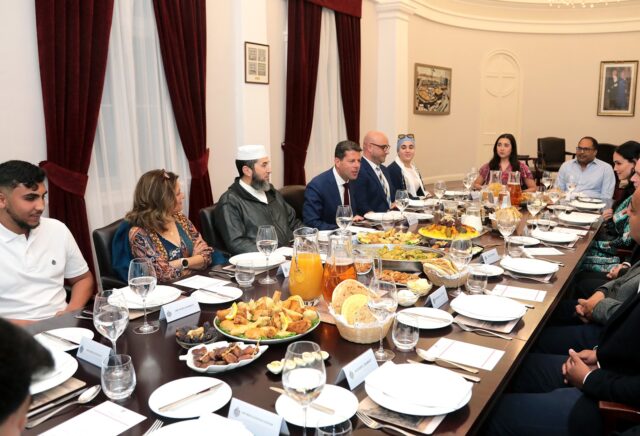 "We are proud of our diversity in Gibraltar, and we must continue to celebrate and embrace it," the Chief Minister said following the event.
"The Iftar was a great opportunity for us all to come together and celebrate Gibraltar's multiculturalism as well as the importance of interfaith relations and mutual understanding." "I am grateful to all who attended last night and look forward to organising more events like these to show our people's respect for the religious traditions of all the faith communities that are represented in the wider Gibraltarian community."