Local News
Cautious reopening of beaches as OS35 clean-up continues
8th April 2023
Catalan Bay, Little Bay and parts of Sandy Bay have been re-opened to the public following a clean-up operation after residual oil from the wreck of the OS35 washed ashore in recent days.
Parts of Sandy Bay remain cordoned off to allow clean-up teams to continue work in these areas.
The decision to reopen the beaches was confirmed by the Gibraltar Government following a shoreline assessment and consultation between the Chief Scientist and CEO of the Department of the Environment, Liesl Mesilio, and the Captain of the Port, John Ghio.
"There is no indication of any further leaks of oil from the wreck of the OS 35 and cleaning will continue throughout the weekend," No.6 Convent Place said.
"The public are asked to exercise caution and vigilance as, although the risk of this is low, the possibility remains that further tar balls may still wash up on shore."
"Further sections of the coastline and beaches may be cordoned off if oil is detected."
"Bathing is permitted at your own risk."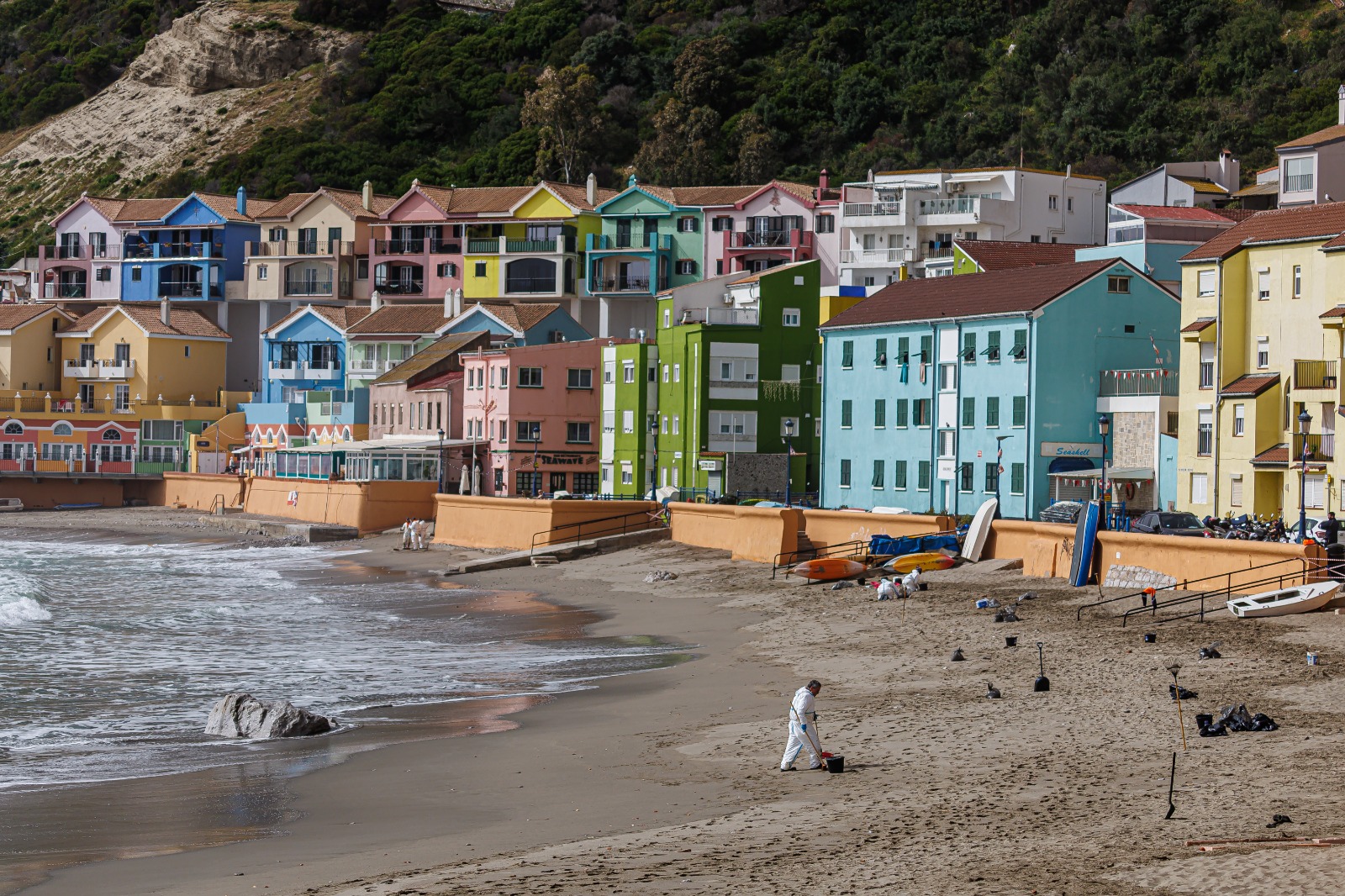 The oil was released from the wreck after rough weather earlier in the week caused further damage to the OS 35.
Globules of thick fuel oil washed up on the beaches in Catalan Bay and Sandy Bay and on the rocky shoreline, prompting concern about the impact on the marine environment and animal life.
Some oil was also washed onto Little Bay and nearby beaches in Spain, where clean-up operations were also under way.
The OS 35 was carrying 183 tonnes of heavy fuel oil for its own consumption, alongside 250 tonnes of diesel and 27 tonnes of lube oil.
All of those fuels were removed during early stages of the salvage operation but the wreck still contained residual coatings in the fuel tanks and salvors had warned from the outset that further pollution was possible.
The Department of the Environment and Gibraltar Port Authority continue to work throughout the holiday weekend to mitigate the impact on Gibraltar's waters and coastline and minimise the disruption caused to the public.
Any sightings of oil, tar balls or oiled wildlife should be reported to the Environmental Protection Officers on 58009620.