Opinion & Analysis
Governor's Christmas message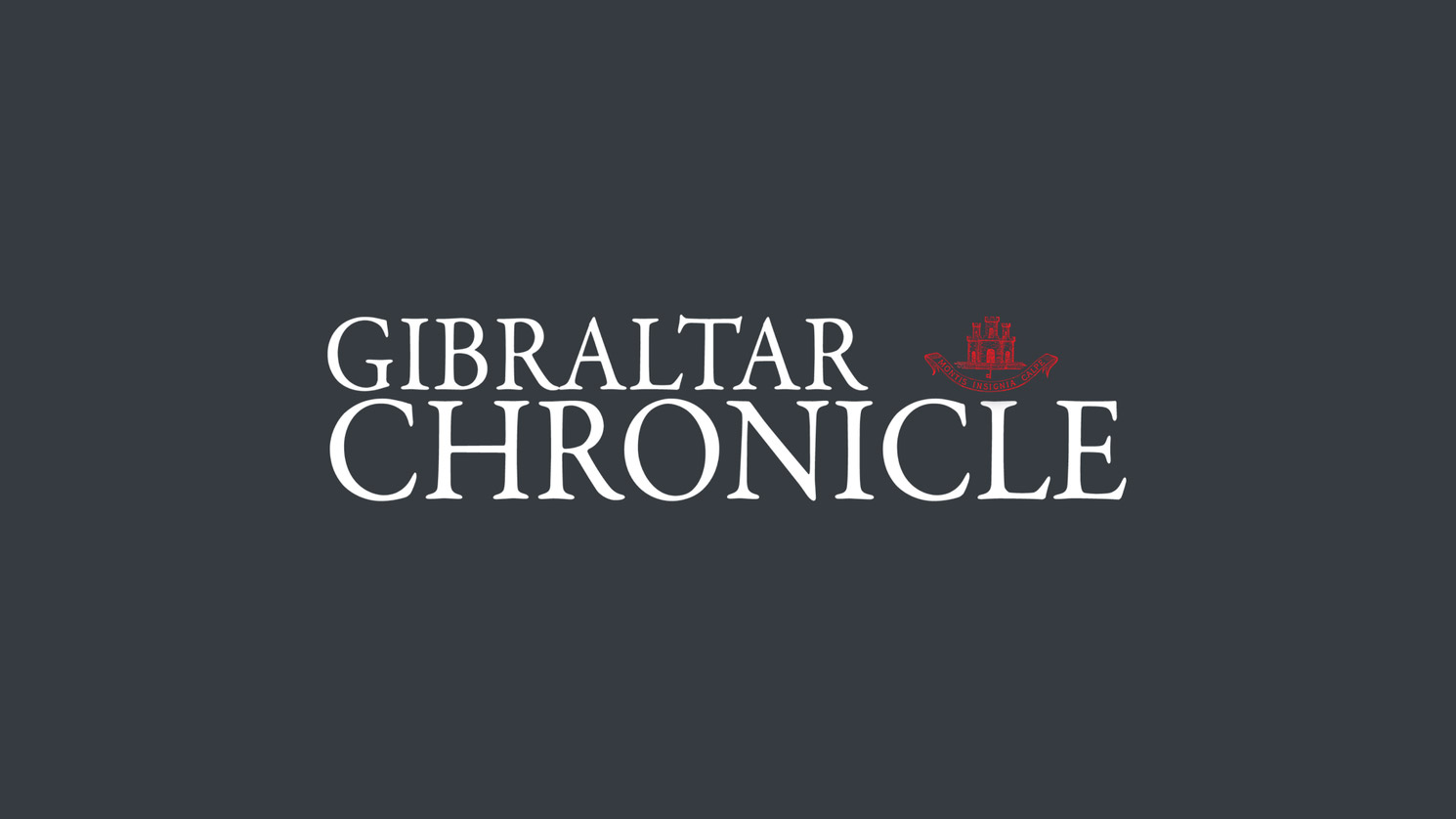 28th December 2015
Governor Alison MacMillan's 2015 Christmas message.
It is about this time in the year when we ask ourselves where has the year gone. 'It seems to have flown by', we say. It is true that every year seems to be busier with more milestones, events, family activity than the previous year – are we trying to pack too much into our time? Is it the technology and devices we are surrounded by that makes us fill every moment with some activity rather than pausing to reflect on what is good about our lives?
But that pause for reflection is needed and can help us to see how our roles in life today are an extension of the past and will be the foundations of the future. What can trigger those pauses for reflection for each of us is different – the birth of a new family member (and this year we joined the Royal Family in welcoming into the world the daughter of the Duke and Duchess of Cambridge, Princess Charlotte; and a baby son was born on the same day to the Chief Minister and Justine). It may be the ill health or death of a family member; or looking back to remember significant moments in history.
In the past months we have commemorated the 70th anniversary of VE Day and VJ Day; and remembered those who were evacuated from Gibraltar 75 years ago. A milestone which caused many of us to pause for thought was the day in September when Her Majesty The Queen became the longest serving Monarch in British history. Her Majesty has seen 21 Governors serve in Gibraltar, from my ancestor Sir Gordon MacMillan at the start of her reign to the present day. And we look forward to welcoming the next Governor, Lt Gen Edward Davis, to Gibraltar in the early weeks of the New Year.
I received a letter recently which caused me to pause and reflect. It was from an elderly gentleman in the south west of England who explained that as he was now into his 90s, he was spending his time sorting out his papers, and tying up loose ends of his life.
One thing had been playing on his mind for many years – he felt he had never expressed his gratitude to the people of Gibraltar for their warmth, kindness and hospitality in the years he spent here at the end of the Second World War. He was now putting this right, in a moving letter addressed simply to The Governor, Gibraltar. Telegraph Officer Astell served on HMS Bellwort, a Corvette Class vessel, tasked with escorting merchant vessels around the west coast of Africa. As a telegraphist, he looked forward to approaching Gibraltar and communicating with those based on the Rock. But his vessel never pulled into to port here – he described seeing the Rock from the distance, in morning light sometimes, in the evening sun on other occasions, and yearning to be able to step ashore. His wish was granted but not in the circumstances he had envisaged – his vessel was hit and almost sank but was rescued and eventually towed into Gibraltar. The vessel was seriously damaged and could not immediately continue escort duties so he was transferred to shore-based telegraphist works on the Rock.
The letter describes Gibraltar in the 1940s as a welcoming place, with people willing to share their lives with him and show him kindness. He has never revisited but the Gibraltar he experienced during those short years here shaped him and he knew that Gibraltar was and would continue to be a community caring for those within, and those who pass through – as many have done over the centuries.
I hope he will accept my message today as a way of conveying his thanks to the people of Gibraltar for their kindness so many years ago.
I can understand the feelings of welcome that Telegraphist Astell must have felt. My family have been connected to Gibraltar for almost 20 years, since arriving here for the first time in 1996. I have served in the Convent under Governors from Admiral White in the 90s, to Sir Jim Dutton who left the Rock earlier this autumn; it is the place where we feel most at home, and where my children have grown up. I am delighted that they feel a strong connection to the Rock – it will stay with them forever. I hope they too have a sense later in life that they would like to thank Gibraltar for what it has meant to them over the years.
A notable aspect of Gibraltar is its engagement in public life - this past year we have heard much of the hurly burly of Parliament, culminating in an election in November. We avidly read the press and follow stories from near and far, we worry about economies and global issues such as climate change and the threats to security of many lives in countries devastated by war and terrorism, and the implications for our families. But for most people their contribution to public life is made quietly through local communities and to most of those involved in these activities, service is its own reward. Their public life is their church, their school, the sports club, their charitable works. In the short time I have served as Governor, I have seen the depth and breadth of voluntary work done by so many to provide a network of activities, services and support for the elderly and vulnerable – carried out in a quiet, dignified manner.
Through our State Honours awards, we are able to commend some of those who make their mark in their particular field, and this is a true privilege of the role of Governor. The 2015 Honour's List saw well-deserved awards for a number of Gibraltarians – all remarkable in their particular fields. But I know there are many who remain unrecognised in our community and would urge you to identify those you would like to see commended by sending in more nominations.
The Convent has hosted events over the year – we have enjoyed a dazzling array of concerts by the Philharmonic Society, we have hosted an award ceremony for those having achieved Duke of Edinburgh awards and the finals of Rock Chef, judged by Anthony Worrall Thompson. The largest events have been the Queen's Birthday garden party, the summer Convent Open Day at which we raised almost £7,000 for Research into Childhood Cancer, and the Convent Christmas Fair – which this year saw record numbers of visitors, despite a competing major event in Gibraltar on 26 November – the election. We were also able to host many of the events during the Gibraltar Literary Festival – a feast of culture, history and literature which goes from strength to strength now in its third year.
But beyond the Convent walls, 2015 was a year that saw wonderful musical events – the World Music Festival, the International Jazz Festival and the spectacular concerts in the Victoria Stadium in September. Something for all tastes. And beyond music there have been major tournaments of chess, darts, backgammon and now snooker.
We have also celebrated the 50th Anniversary of the Rotary Club and the 50th Anniversary of HMS Calpe.
On the sporting front, Gibraltar once again achieved high standards over the year in a range of events. Local athletes and teams have competed at the Commonwealth Youth Games in Samoa, the Special Olympics in Los Angeles and the Gibraltar Football Association played its first international qualifiers as the 54th team of UEFA. Local umpire Nathan Stagno was awarded the Golden Whistle after refereeing his one hundredth international Hockey match. And weightlifting world records were broken by Leon de Roeck.
We will all want to pause and reflect on the work of the Armed Forces this festive season – and think about those who are celebrating without their loved ones. The nature of the threat in the world changed and we are all shocked by the brutality of atrocities committed throughout this year. Here on the Rock there are those who will be on watch and working over Christmas so that the rest of us can enjoy ourselves with family in safety and comfort.
Throughout the year but especially now I pay tribute to our emergency and essential services – our police, ambulance, fire and medical services, our hospital staff, charity workers and carers, and so many more. And the work and support to services provided by the Royal Gibraltar Regiment. We owe them all our thanks.
I have immensely enjoyed this short period as Governor, it has been a real privilege. Gibraltar is a special place – we all know that.
Whatever you are doing this Christmas, I hope you have a wonderful festive season and a peaceful and prosperous New Year.
Happy Christmas!