Local News
New facility allows for intensive care of critically-ill newborn babies
5th April 2023
A new Family-Centred Neonatal Care Unit was opened on Tuesday at St Bernard's Hospital by Dr Soma Pujari, co-founder of the Kusuma Trust, which helped fund the facility in Rainbow Ward.
The unit is equipped to provide care for babies with hypoxic-ischemic encephalopathy (HIE), one of the leading causes of infant death.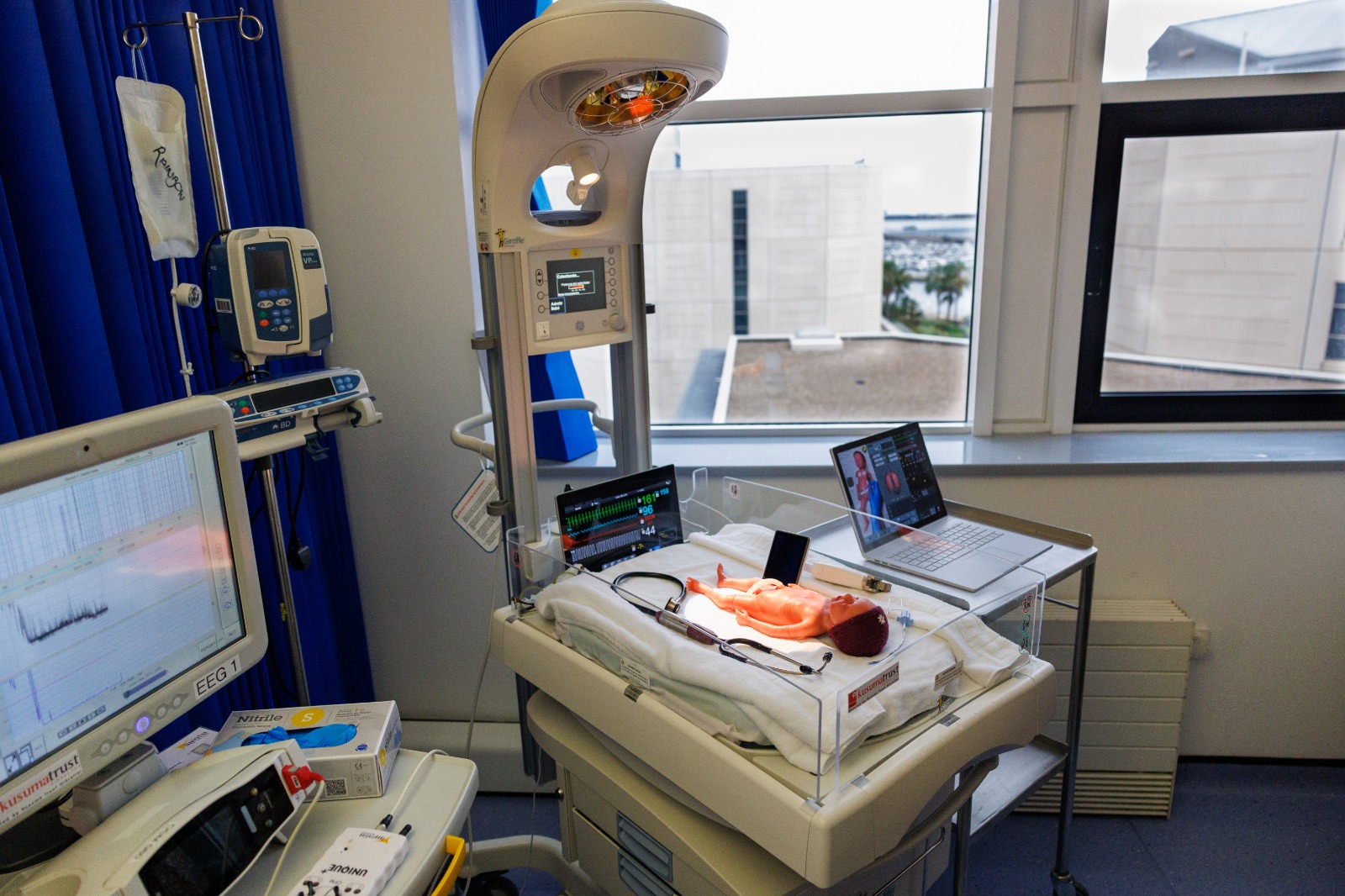 There is now substantial evidence that induced hypothermia, or cooling, of newborn babies who may have suffered from a lack of oxygen at birth reduces the risk of death and severity of disability, without increasing disability in survivors, the GHA said.
The unit's equipment includes a cooling device; a cerebral function monitor; an incubator; a warmer; two video laryngoscopes to facilitate intubation of babies; a 'smart baby' simulator called Baby Paul which will enable staff to receive realistic training on various procedures; and a mechanical ventilator.
The Kusuma Trust donated the equipment to conduct the cooling technique, which has already been put into use.
In November last year, the GHA undertook its first active cooling of a newborn critically sick baby in Gibraltar.
Prior to this, newborn babies requiring this type of critical care would be transferred to the nearest neonatal intensive care unit, which is about two hours away.
Although she no longer practices medicine, Dr Pujari said her training as a doctor meant healthcare was close to her heart.
She said she was pleased the Kusuma Trust had been able to help develop the new unit.
"There's always more progress," she said.
"There's always new things happening."
"And it's always difficult to keep up no matter how much government's put in it."
"There's always more to do."
"So we want to do the additional little bit that we can do."
The GHA's Director General, Professor Patrick Geoghegan, who was not present at the opening, said: "I am delighted that we have been able to officially open a brand new Family Centred Neonatal Care Unit at the St Bernard's Hospital."
"This is part of the GHA's ongoing plan to repatriate as many services as possible to Gibraltar, thereby increasing the patient experience."
"I am particularly grateful to the Kusuma Trust for their very generous donation, which has been fundamental in making this project a reality."
Also at the opening was the Minister for Health, Albert Isola, who thanked the Kusuma Trust.
"It's incredible," Mr Isola said.
"We're able to do things with the support of private businesses, charitable trusts, which go the extra mile to enable us to provide the level of care that we can."
"We can't do everything. That's made very clear this morning and by the presentations that the GHA have given us."
"But we can and we will in partnership with charities like Kusuma."
"To be able to give the quality and level of service with this equipment and training is quite spectacular."
"And for a community of 32,000 people, it's extraordinary that we can go this far."
"So I'm very pleased and I'm very proud."