Features
'Mum, I'm on the Radio!': Children complete GBC's first Broadcasting Summer Camp
1st August 2023
Some 12 children became a 'Mini Media Crew' this summer, enjoying the activities at GBC's first ever Broadcasting Summer Camp.
The kids completed an intense two-week programme which included a Storytelling Masterclass, Writing for TV, Drama Games, Filming, Weather, News Presenting and Interview skills.
"I loved presenting the weather," and "It has been so much fun," were just some of the reactions of the children.
The participants covered other Summer Program activities around Gibraltar, hosted their own edition of The Powder Room and quizzed Gibraltar footballers at a special press conference.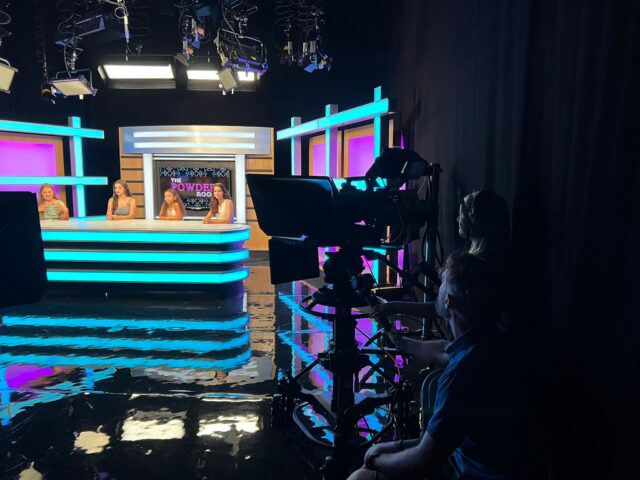 GBC CEO James Neish said he was extremely pleased with how Summer Camp had gone and congratulated all the children for their "massive commitment."
He also thanked his staff for supporting the project wholeheartedly, in particular camp leaders Max Desoisa, Chloe Loddo and Justine Cartwright.
"Broadcasting House has been a bit noisier for two weeks but what a pleasure it has been to see so much joy from the children," he added.
"The building has been alive with future broadcasting talent and it's been great to see the children develop important skills and supporting each other as a team."
"We also had a fantastic response from associations who wanted to get involved. This is extremely important and gratifying for us as it further strengthens our links with the community which is vital for any local broadcaster."
The participants, Esther Edery, Erin Stanton, Charlie Figueras Garcia, Jake Stevens, Sophie Chester, Maisie Wilson, Ethan Figueras, Cillian McKenna Quick, Scarlett O'Neil, Mai Eldridge, Ryan Requena, and Jeevan Taylor will be on Gibraltar's screens when GBC airs a series of Summer Camp programmes this month.